The BuildApps team dealt with similar tasks before. Having extensive knowledge in the development of websites and blockchain technology, we prepared for work in advance, smoothing out all the rough edges that usually arise in such projects.
Create a website with a landing page.
Add analytical and administrative tools.
Each transaction for the sale/purchase of goods in the collection has a small commission. This percentage is credited to an account from which the charitable foundation is formed. Upon accumulating a certain amount, it is automatically transferred to volunteers in the target country involved in the water supply to low-income society segments. The goals of the project are based on the following:
To draw the attention of people to the problem of drinking water.

Create a fundraising tool for selling NFTs.

To create a user-friendly website with integrated blockchain technology.

Add a water indicator to visualize progress.
Since the ToR was correctly written, and we had experience developing websites, we started to implement the project with no delays.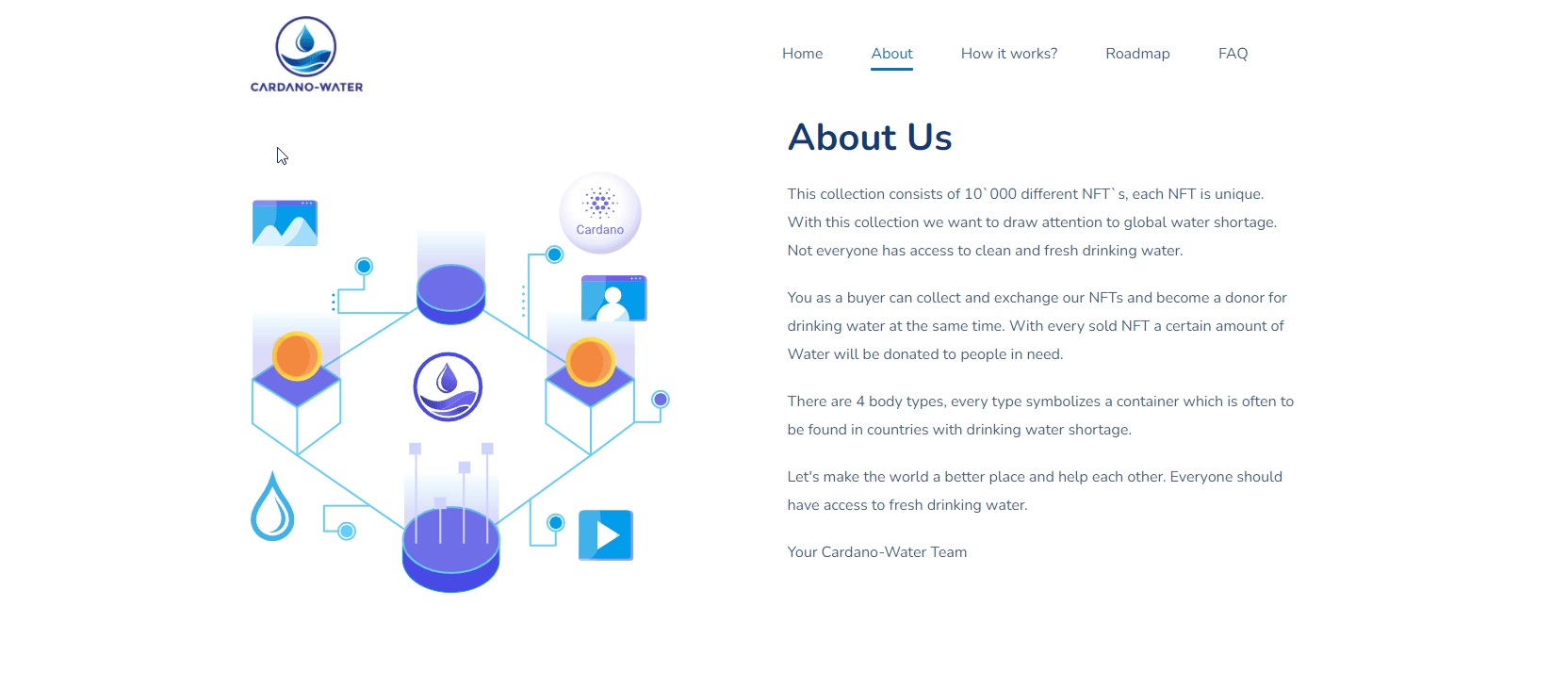 Having gotten acquainted with the idea and understanding it, we assembled a team to agree on the project roadmap. As a result, we concluded that the primary tool for attracting the target audience to the problem would be a landing page and a convenient and fast website with FAQ sections and a description of the idea. It is the best advertising tool that increases the awareness of a brand's digital resource on the Internet. So it became a central task to implement.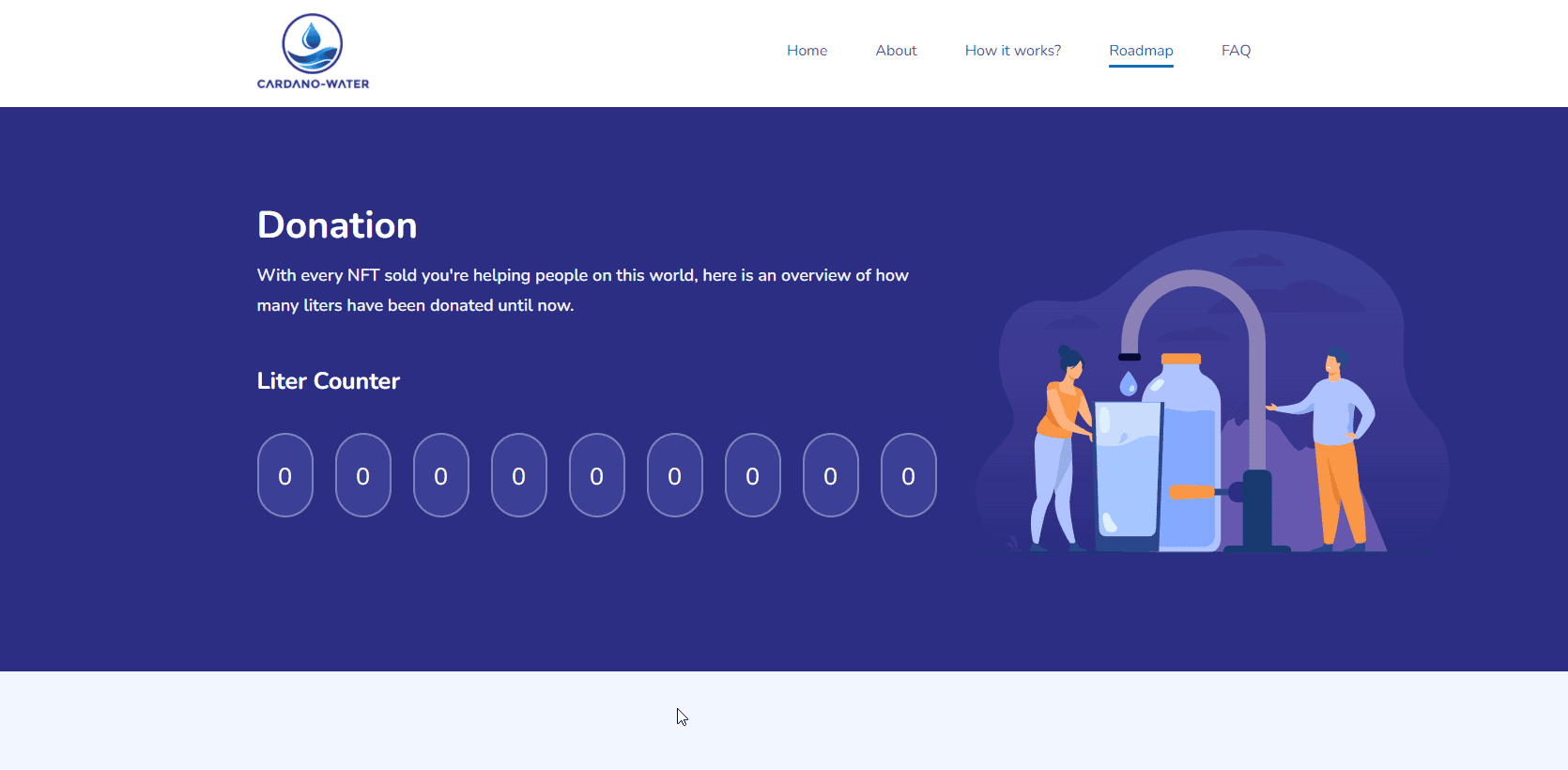 Having discussed the layout and agreed with the customer, we started working on the project. We involved 2 web development experts. The workflow included the following:
Preparing the design by hand and creating the interface.

Marking up the SPA page and splitting it into blocks.

Adapting the website for different devices using React.js.
The result is a responsive cross-platform interface with a modern design and smooth animation. Thanks to good texts and other page content, we managed to bring the website to the top of Google search results. Since the project is currently in development, it is too early to evaluate its efficiency. We will re-engage to create mobile apps and other resources in the near future.